From 10/2 to 12/2, the famous "Cyrus Cylinder" will be on display at the Getty Villa, which records in cuneiform conquest of Babylon in 539 BCE by the Cyrus of Persia. We will be planning a trip to the Getty Villa for Saturday, 11/9 to see the cylinder and the rest of the collection.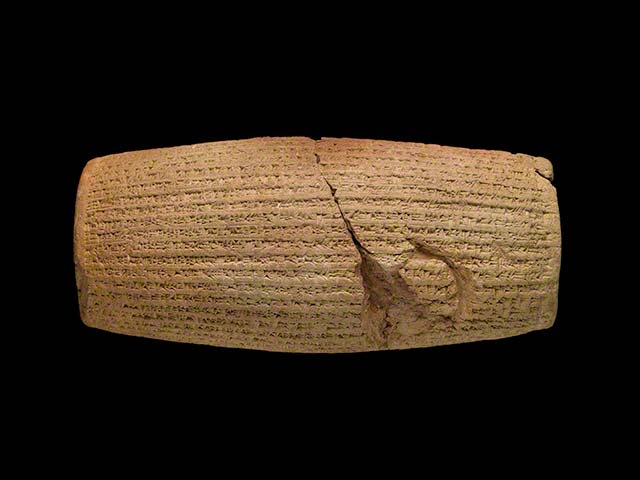 The Cyrus Cylinder
For more information on the history of the cylinder and its cuneiform script, including a
fascinating video
on writing in cuneiform, read through the
great post
on the Getty's blog.